At the Prajwal school in Hetauda, I completed one solo and one collaborative mural.
The solo mural focuses on life cycle and community – two integral parts of the agricultural countryside of Nepal.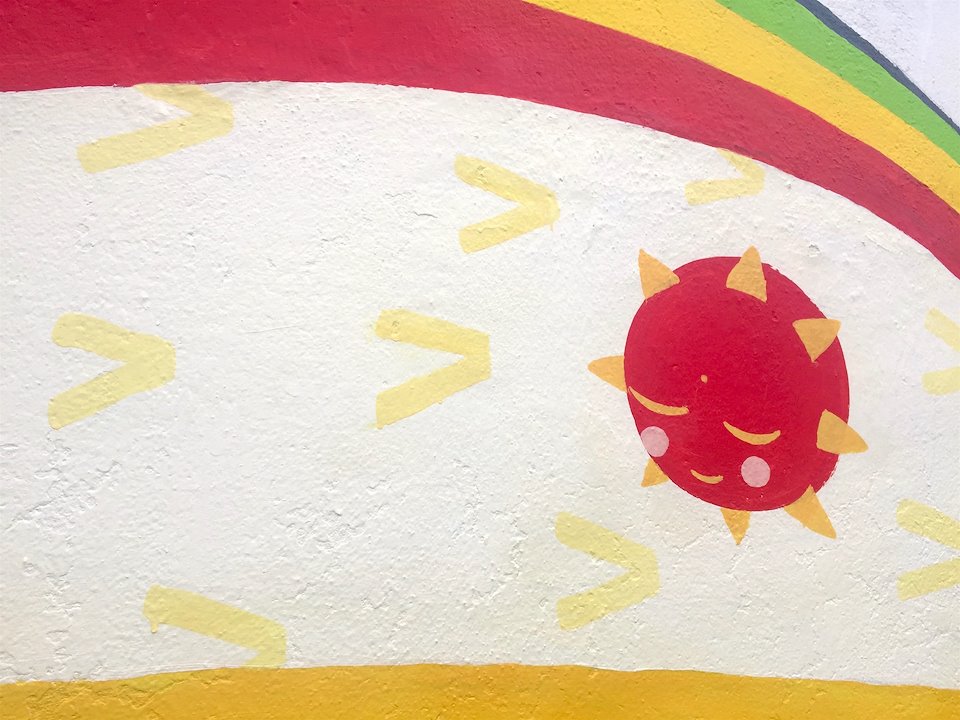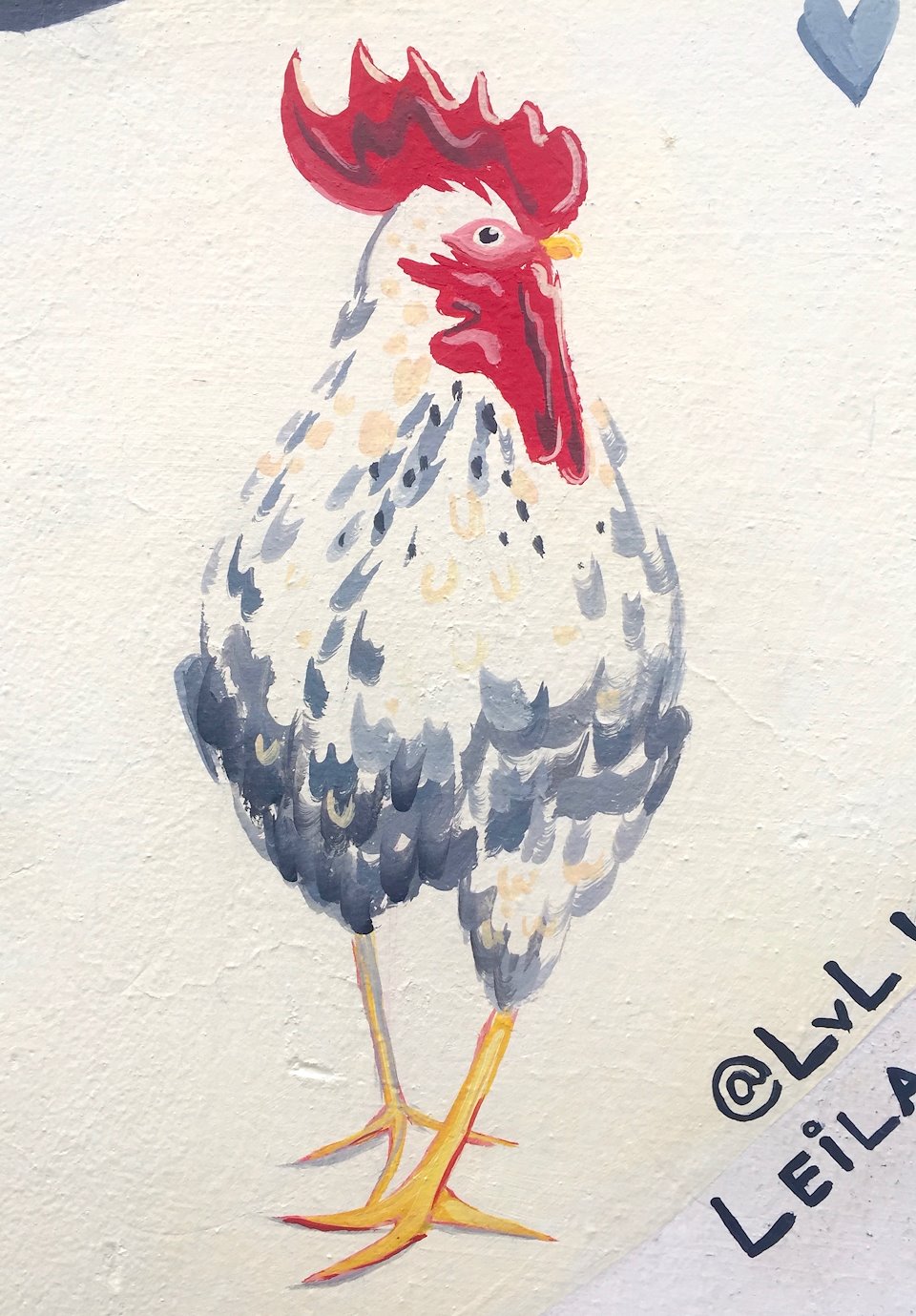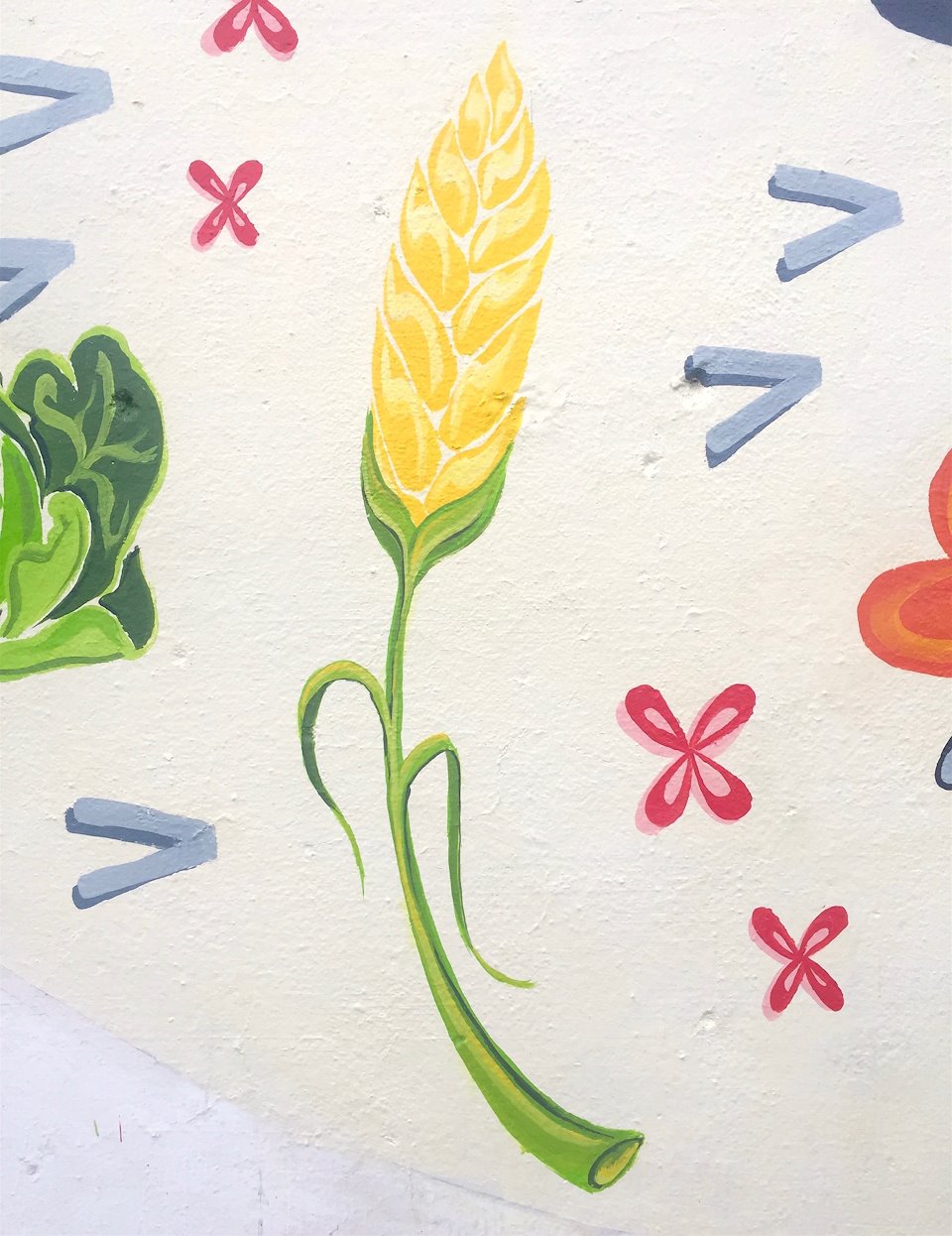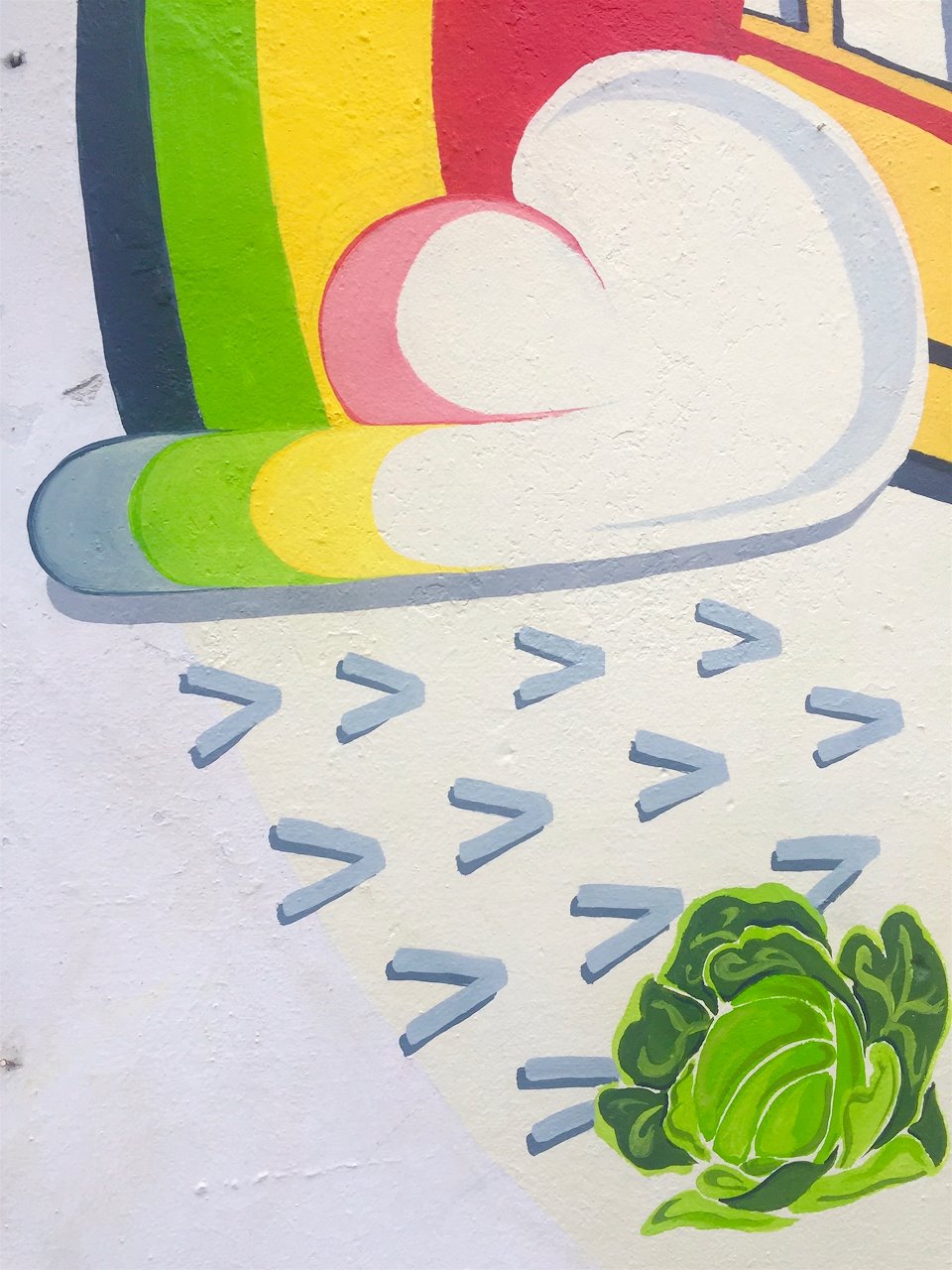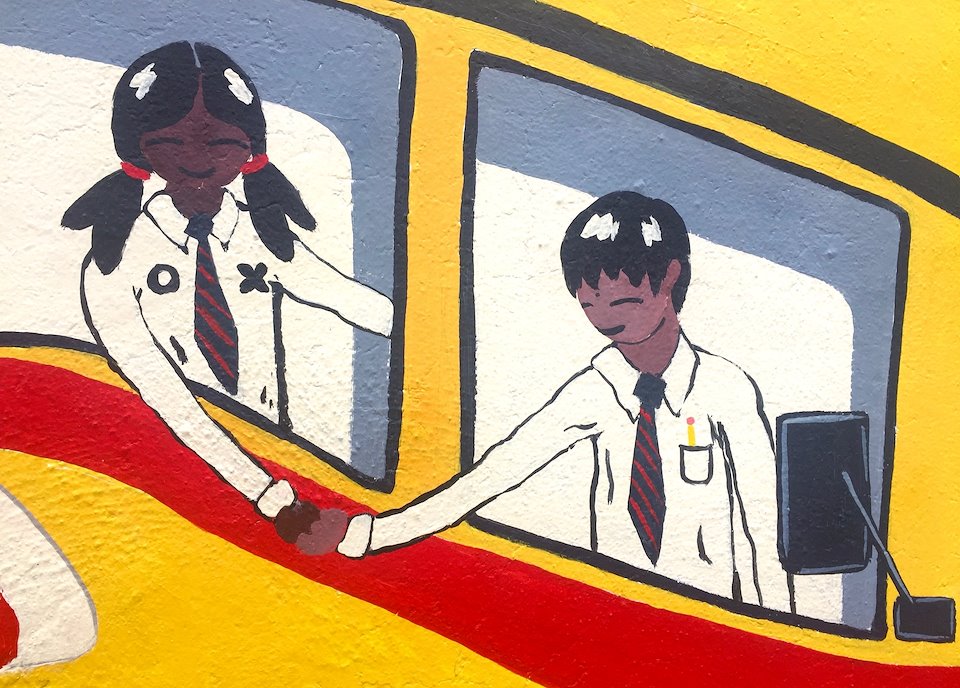 The collaborative project emphasizes virtues of unity and self-expression through the quote, "We are drops of one ocean; We are leaves of one tree." 5-8th graders were able to paint their imagination into a drop, while K-4 kids placed their handprint on a tree. Many were so unbelievably excited to leave their mark, which was especially visible when they revisited the wall time after time to point their work out to their friends.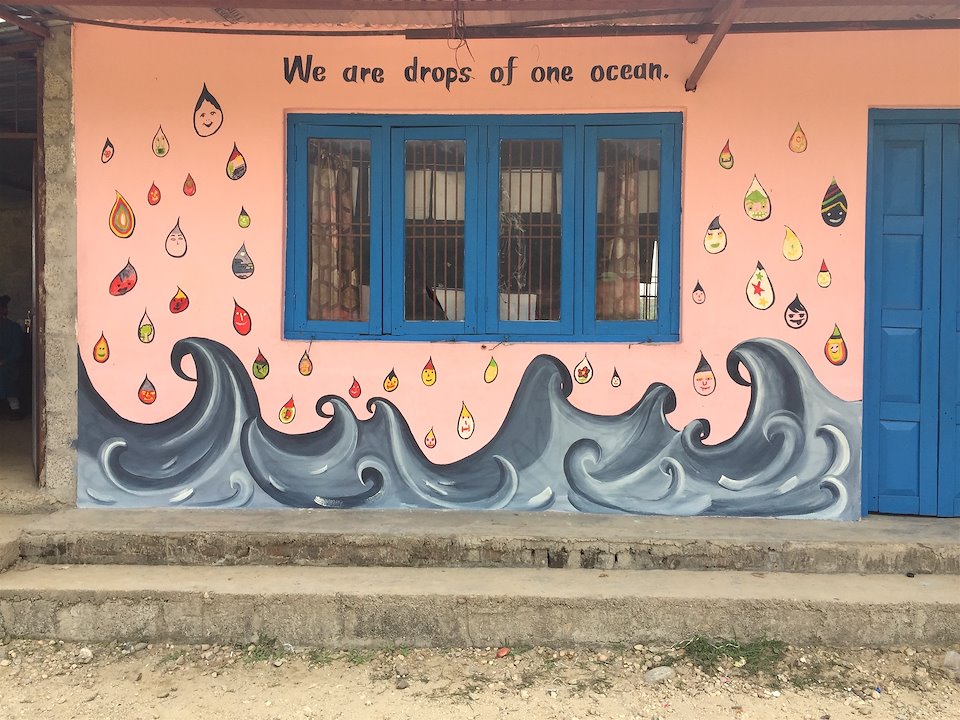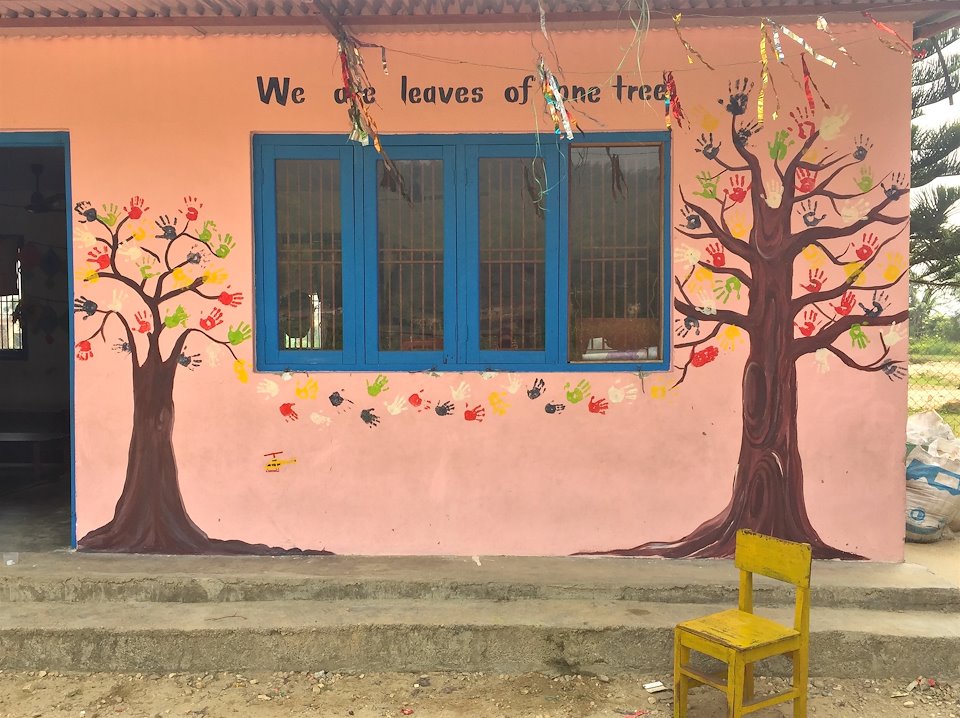 Retrospectively, the project really exemplified how obligatory creative outlets are for youth. Unfortunately, art programs all over the world are under-funded, and as was the case at the Prajwal School – nonexistent. These murals were personally very special because of the fusion of my spiritual beliefs with my passion. I feel incredibly special to have been a part of Hetauda's loving community.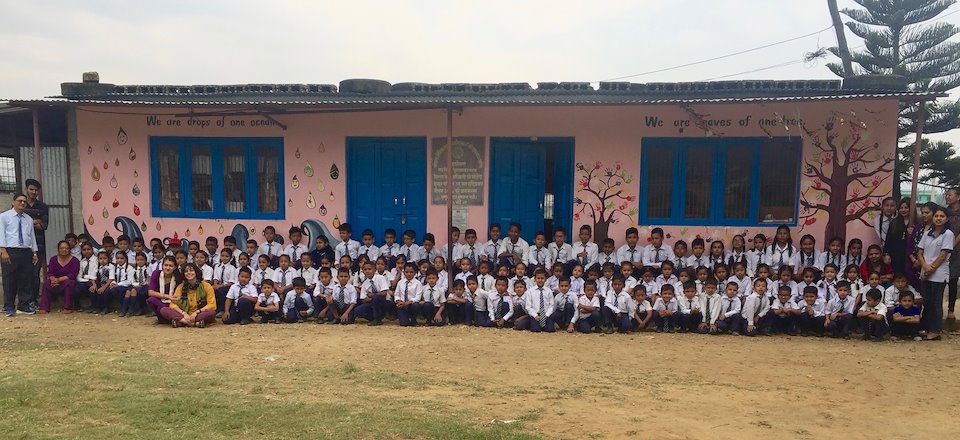 Prajwal School / Hetauda, Nepal / May 2019
In Cambodia, I met owners Phil and Benny of the newfound "Lookout Bar & Guesthouse." I spend a week helping them get it up and running with some new art to enliven their atmosphere.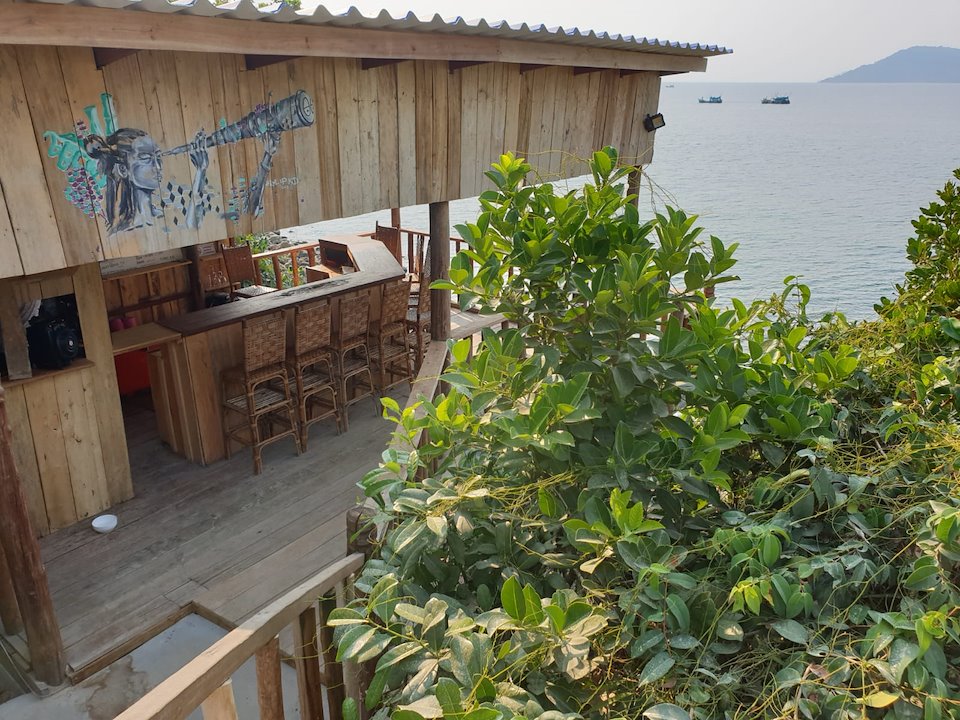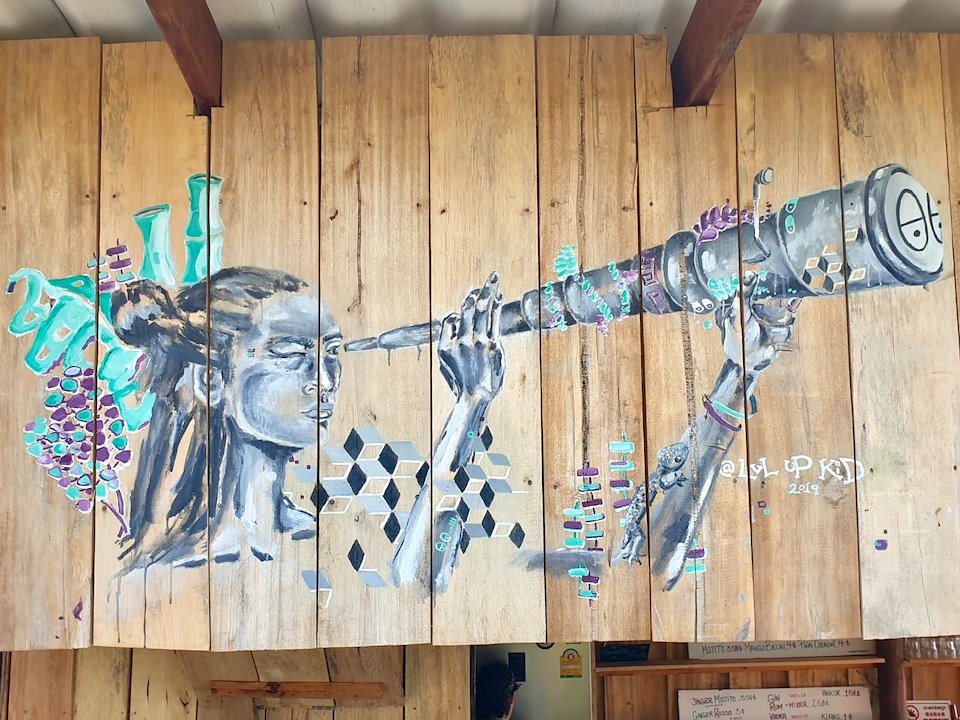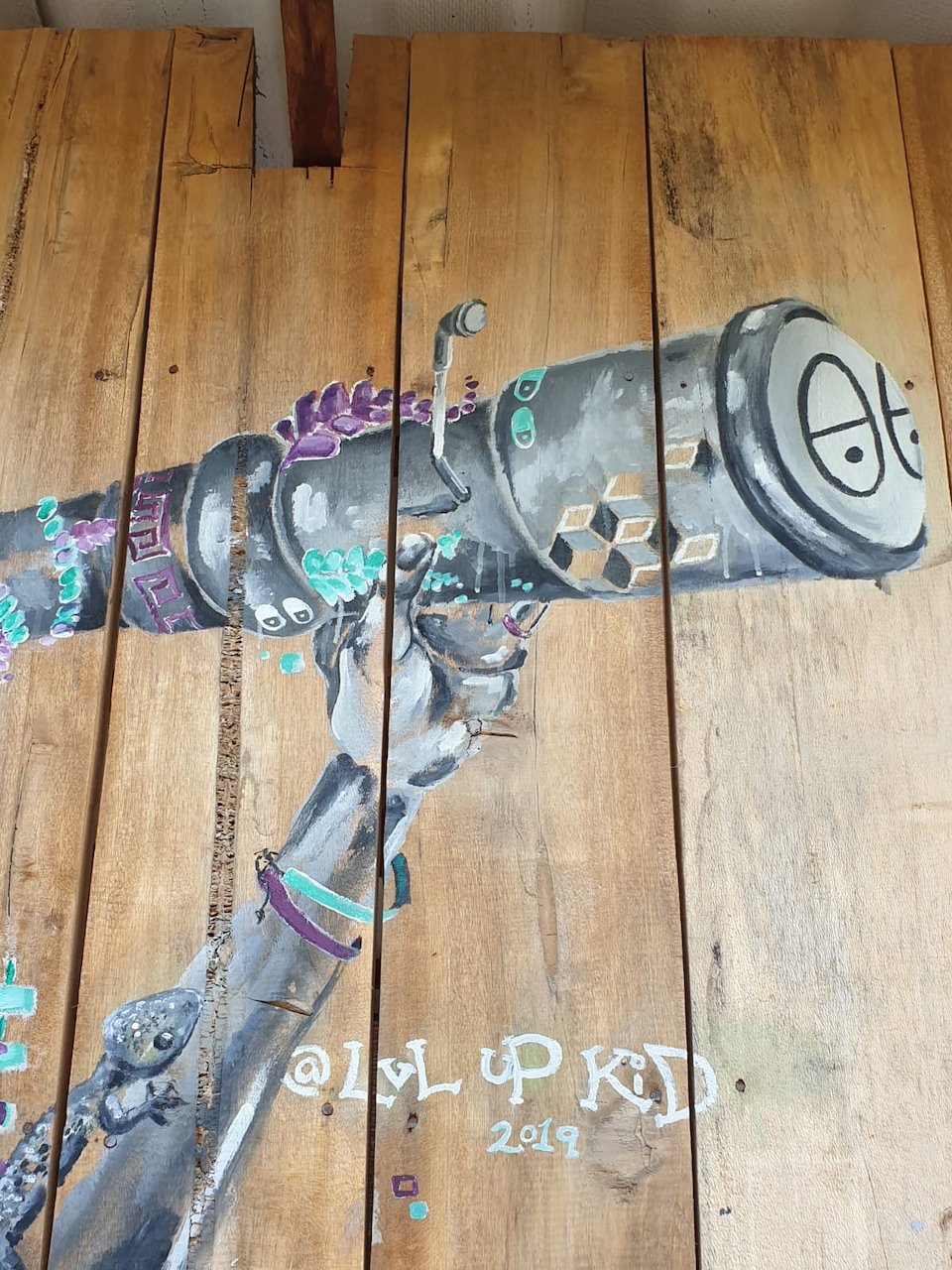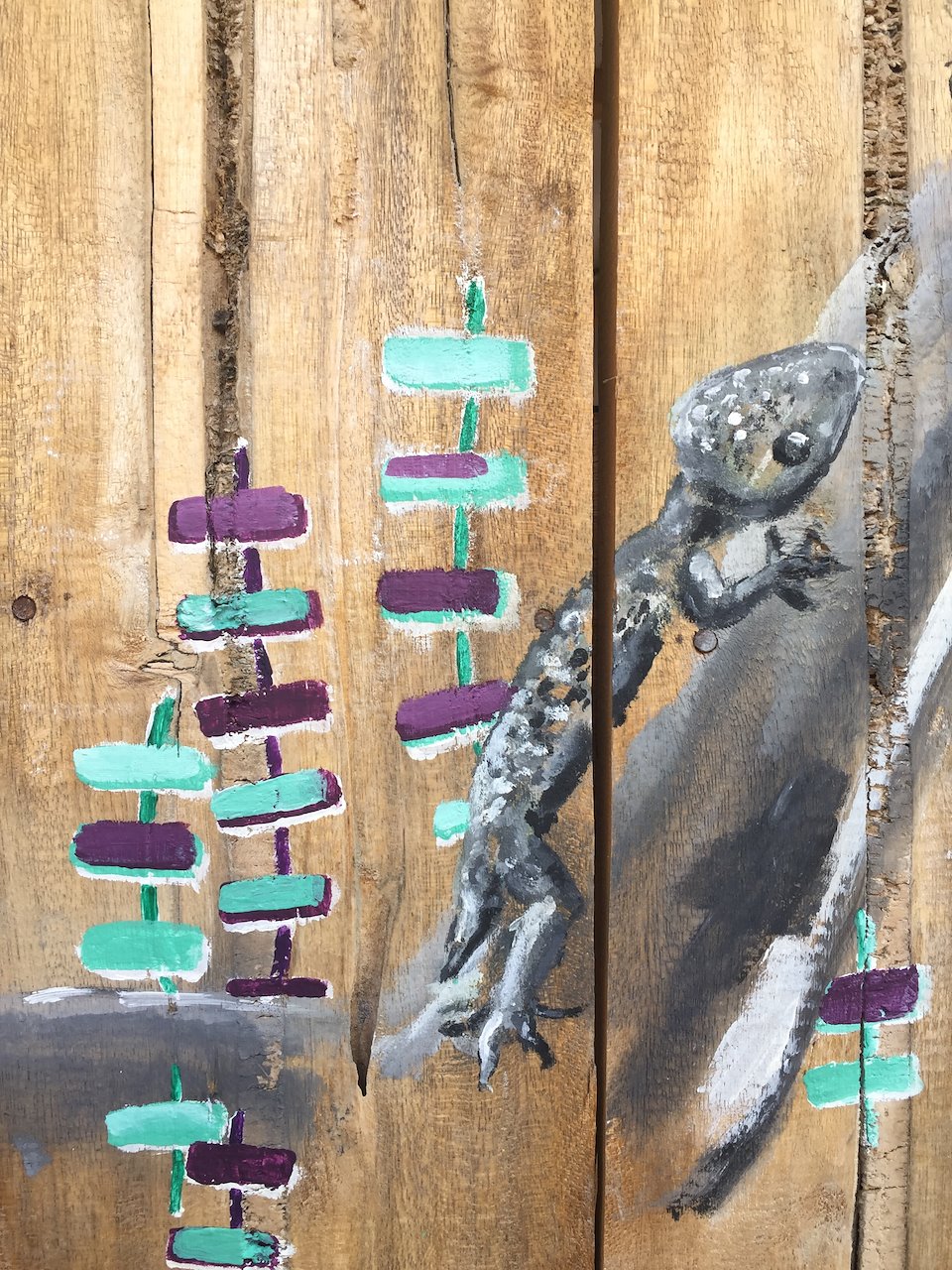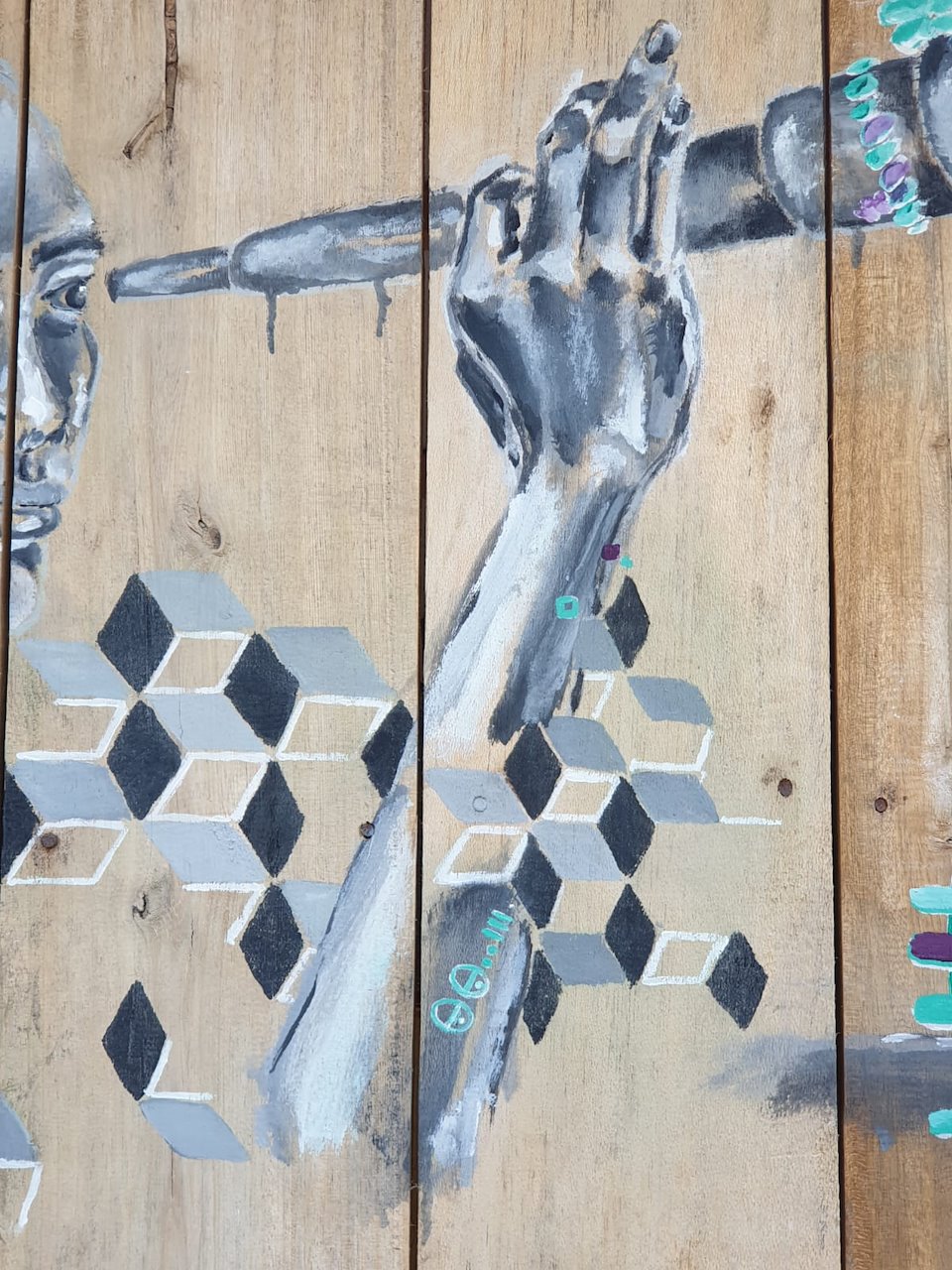 Lookout Bar & Guesthouse / Koh Rong Samloem, Cambodia / March 2019
In India, our LvL Up friends meet once again for an elemental pow-wow at the Shakti Ashram. This magnetic place is a transitory home to some superpower women worldwide; they each inspired and illuminated me more than they know!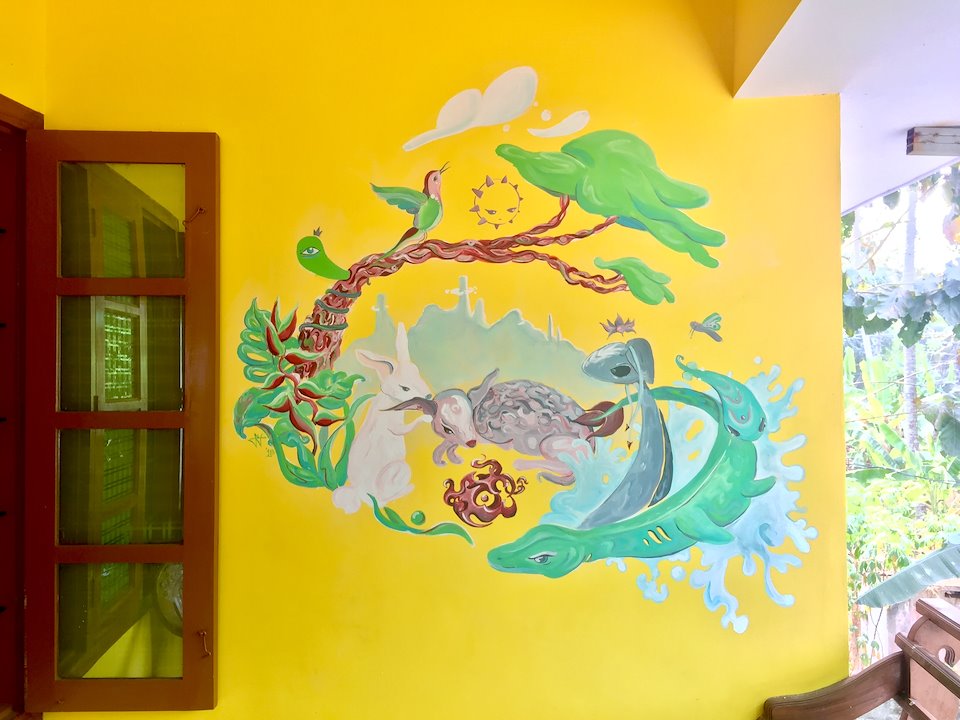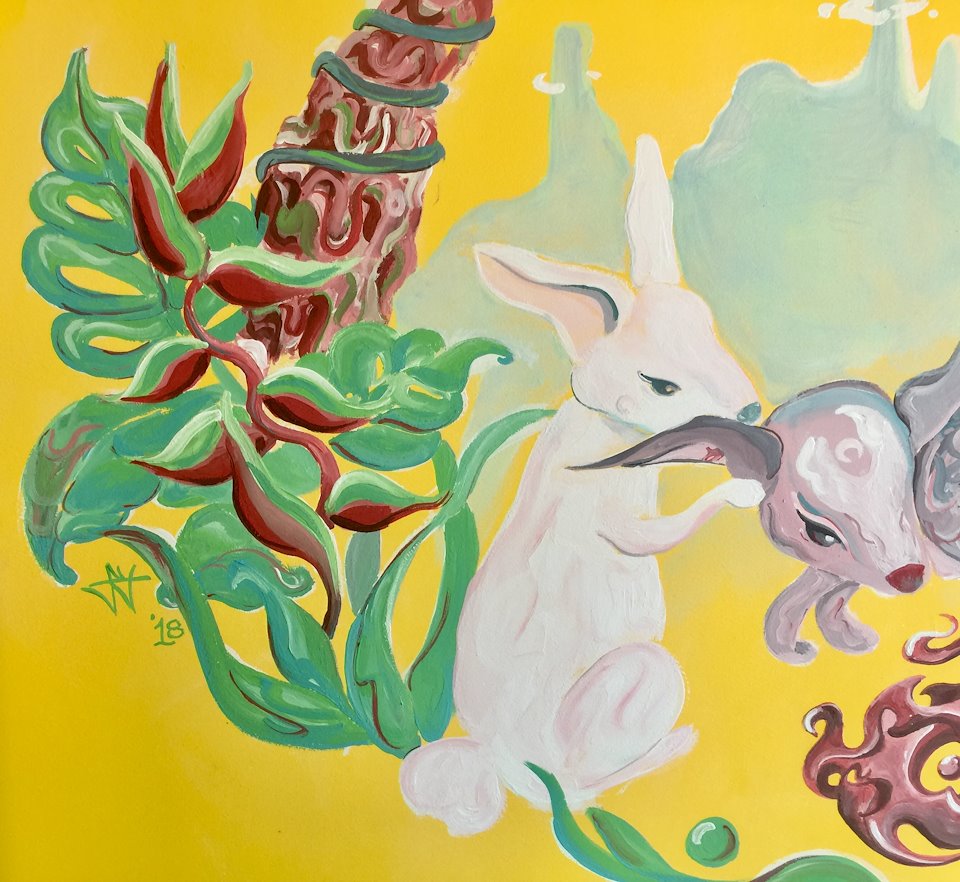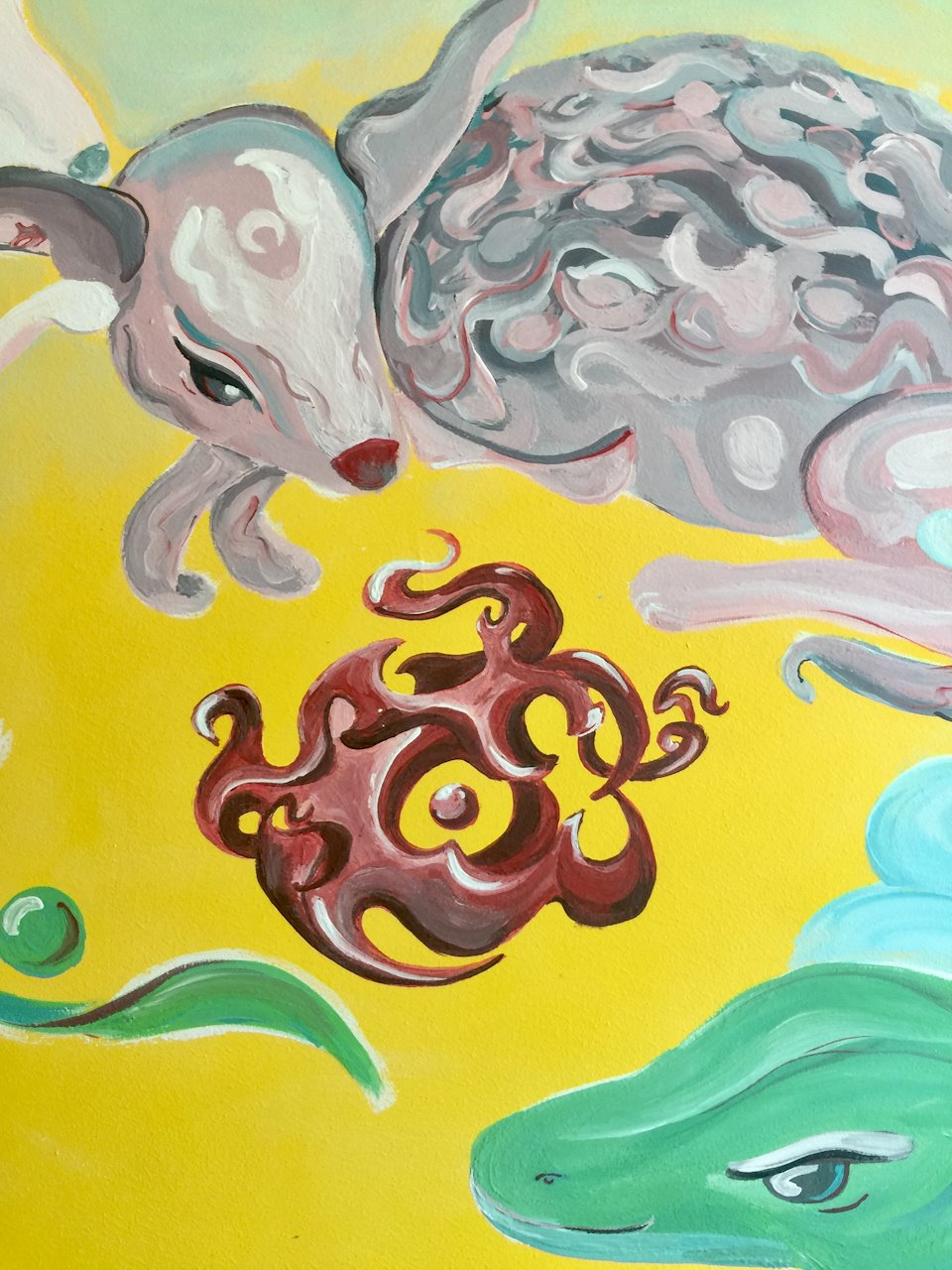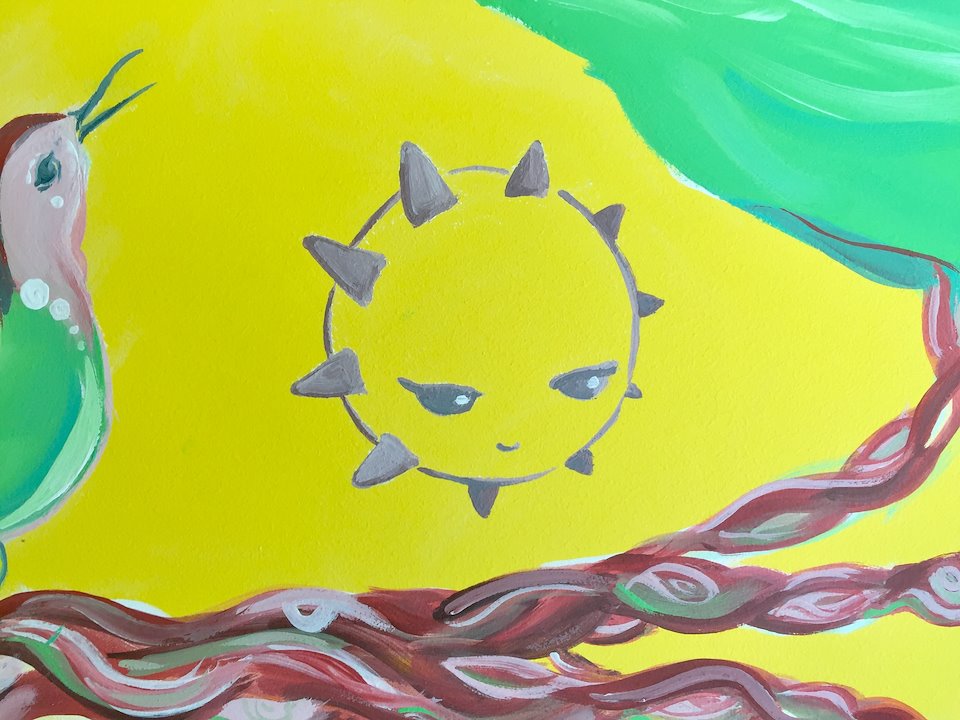 Shakti Ashram / Varkala Beach, Kerala, India / January 2019
In sleepy Isla Vista, the lil' LvL Up buddies bring left-brain stimulation to the students of the UC Santa Barbara community.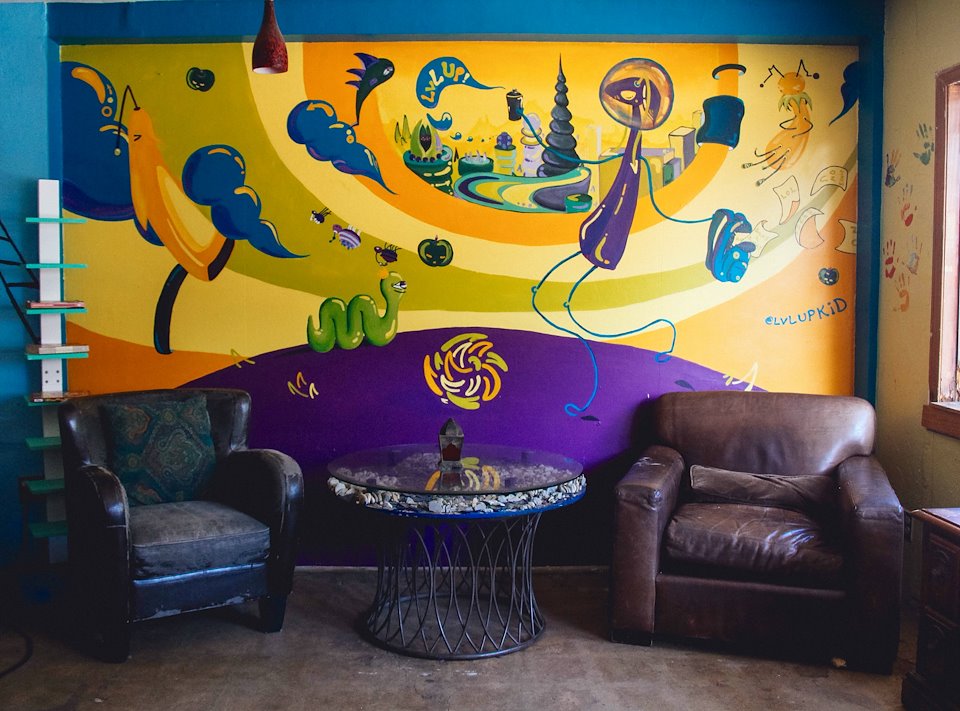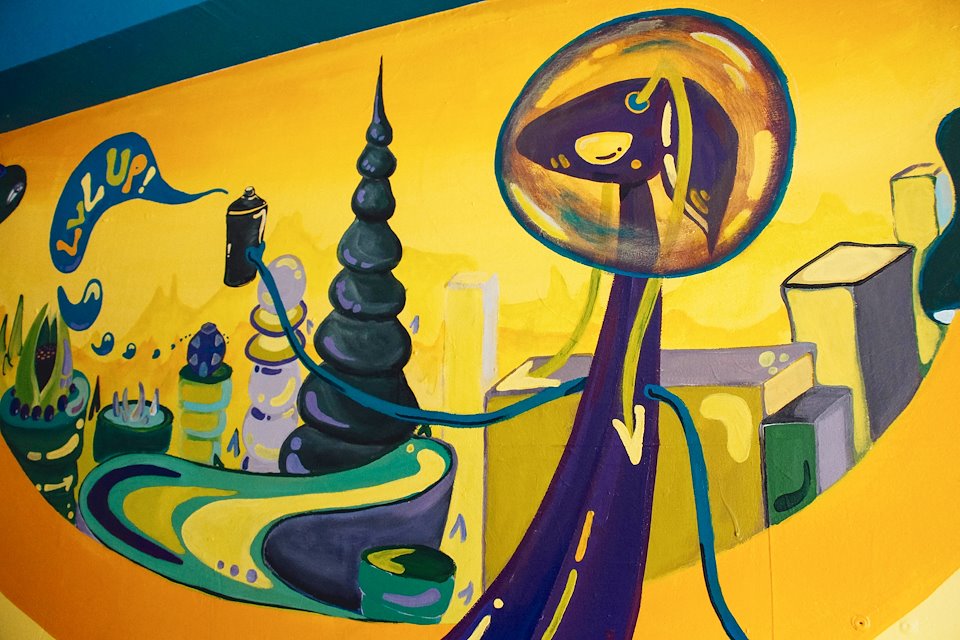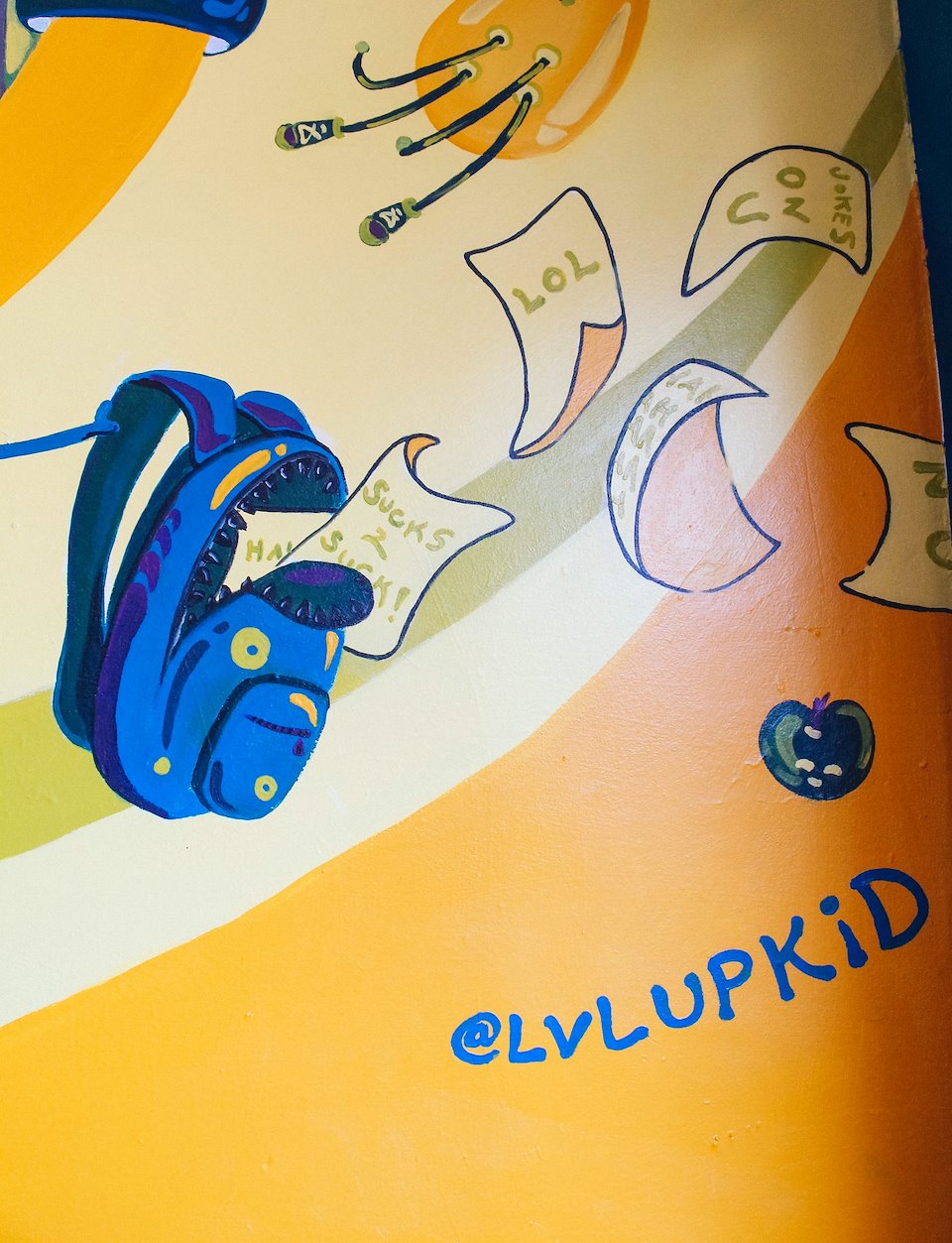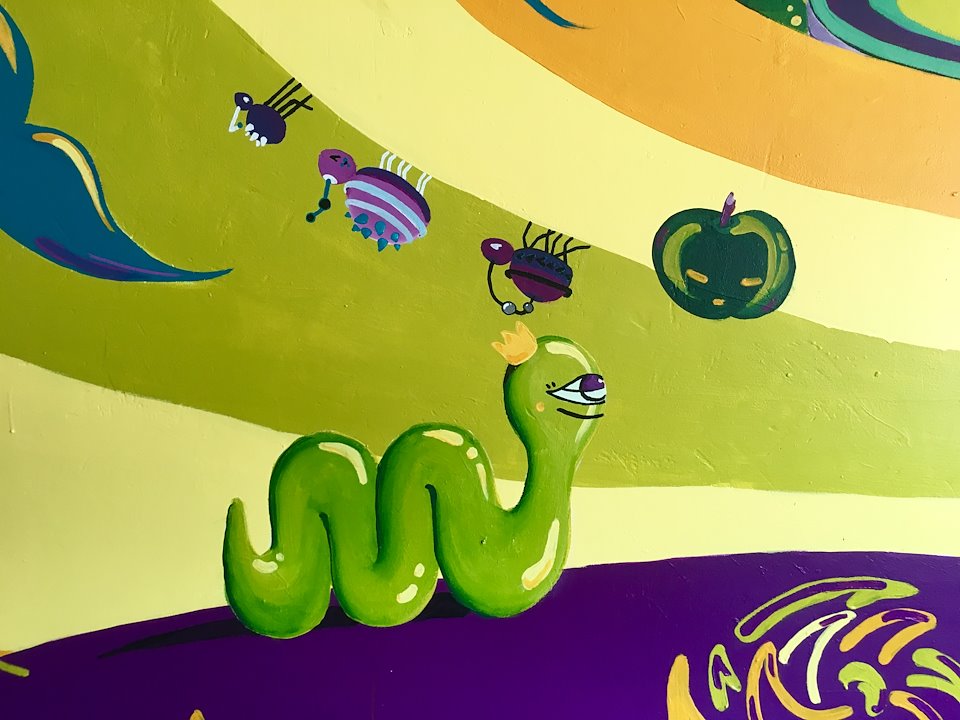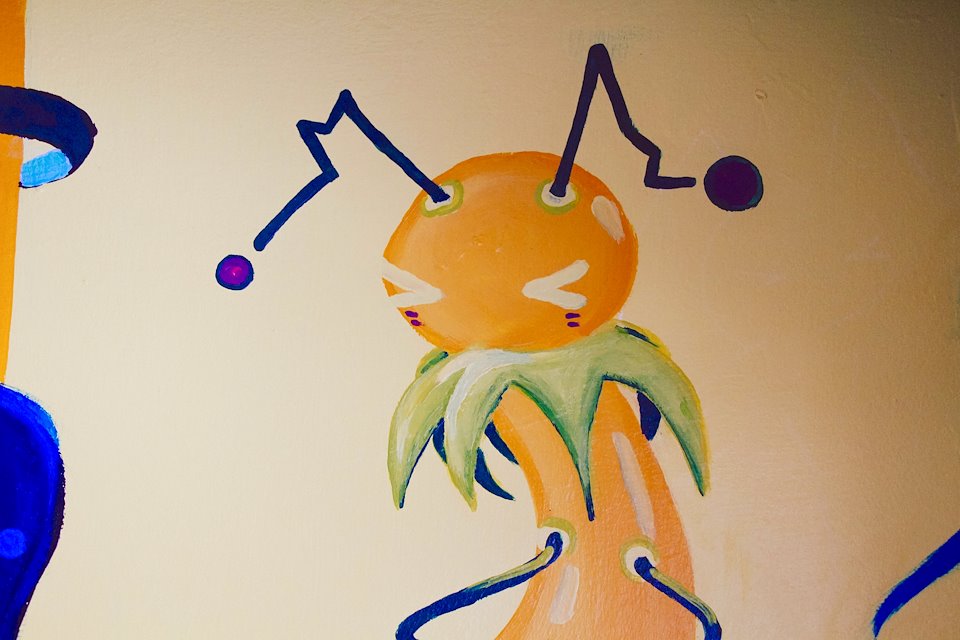 The Coffee Collab / Isla Vista, California / July 2018